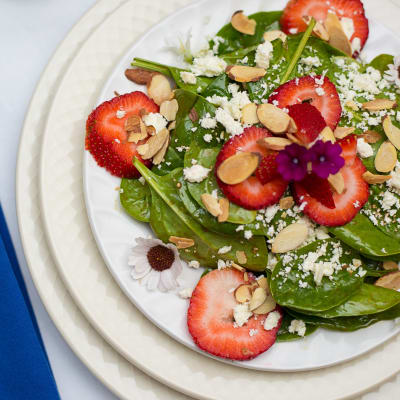 Dining
We offer ocean view dining in the pub featuring comfort food, pub classics, and California coastal cuisine. We offer local wines, beer, espresso and buy from local distributors such as Roundman meats, Caito fishery, Hopper dairy, and Mendocino produce.
Winter Spring February 14th- May 26th Thursday- Saturday 5-9 pm
Summer: May 27th - September Thursday - Sunday 5-9 pm
Fall: October-December 15th- Thursday - Saturday 5-9 pm
Our Pub is closed December 16th through February 13th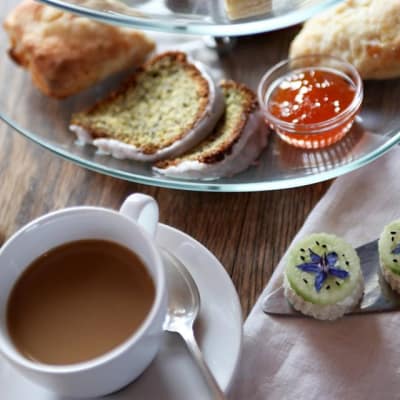 Afternoon Tea
The civilized art form of Afternoon Tea as practiced in the Old Abalone Pub. You and your friends are cordially invited to linger.
Saturdays from 3:00-5:00pm by reservation
MENU
pot of tea (2-3 cups) $5.00
Tea and scone $10.00
With butter and jam or honey
Complete tea
$25.00 Or 2 for $40.00
Including:
A pot of tea of your choice
Scone, Tea sandwiches, Fruit, Chocolate and Sweet baked item of the day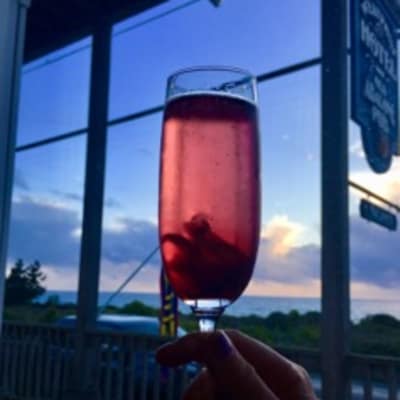 Appetizers
Appetizers
Soup Du Jour served with French roll and butter
Cup $6 Bowl $9
Hot Wings, Celery, Broccoli, Carrots and
Ranch dressing $7
Onion tart caramelized onions with goat cheese in a fresh baked butter crust $10
Samosas with green mango sauce (Vegan) $8
Grilled Sausage and mozzarella with dipping sauce $8
House cut organic Kennebec French Fries $5/8
Tempura Battered Yam fries and dipping sauce $6/9
Salads
Fresh Citrus salad served over organic greens, avocado and feta cheese $8/14
Beet salad, organic greens, toasted hazelnuts and Goat cheese $8/14
House green, organic mixed greens with tomatoes, onions and shaved carrots topped with Avocado and olives $8/14
Add Chicken $6 fish $7 or prawns $ Market Price
Whenever possible all of our menu items are
locally sourced and organic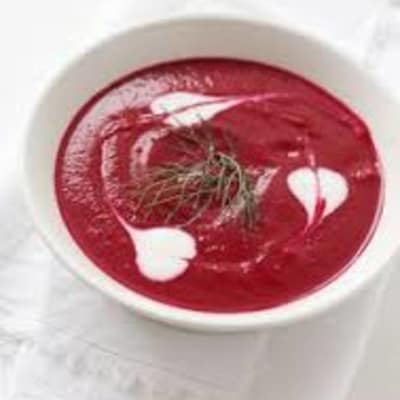 Valentines February 14th 2019
Five course dinner for two: $150
♥♥ Westport Hotel ♥♥
Valentine's Dinner 2019
Hors d'oeuvres in the Old Abalone Pub with a toast of sparkling wine
Creamy Asparagus Bisque
or
Fresh Oysters served with on the half shell with a grapefruit granita
Wine pairing: Navarro Pinot Gris
Fresh Citrus Salad: organic mixed greens, sliced citrus,
avocado, crumbled goat cheese and slivered almonds
Wine pairing: Bee Hunter Sauvignon Blanc
Filet Mignon
with red wine caramelized onion sauce,
garlic mashed potatoes and balsamic braised vegetables
Wine pairing: Simaine 2013 Organic Syrah
or
Petrale Sole topped with Dungeness crab
and mango salsa
Wine pairing: Navarro Chardonnay 2015 premiere reserve
or
Seared King Trumpet Mushroom "Scallops" (vegan)
with rice or risotto and balsamic braised asparagus
or
Duck Breast with a red wine-maple glaze, mashed semi-sweet potatoes,
and vegetables
Wine paring: Navarro Rose'
Sweet afterthoughts ...
Naked Cheesecake draped with sweet rose sauce
Meyer Lemon Tart
Luscious Chocolate Lava Cake, vanilla bean ice cream and Mexican spice.
Sorbet Threesome: raspberry, lemon and mango with a lemon cookie (GF)
Wine pairings:
Graham's Tawny Port or
Greenwood Ridge Late Harvest Riesling or
Trentadue Chocolate Port
♥♥ Menu is subject to change due to availability ♥♥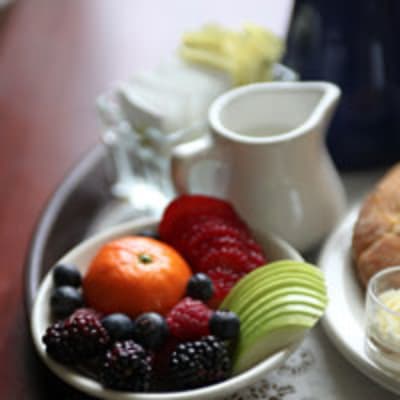 Easter Brunch
April 21st 10:00am -2:00pm