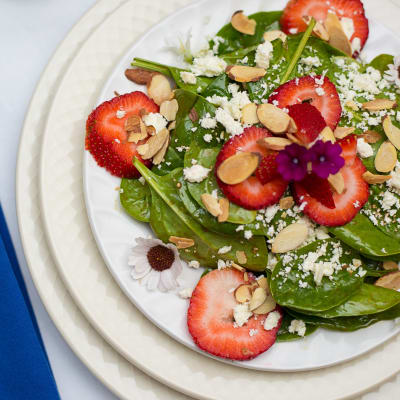 Dining
We offer ocean view dining in the pub featuring comfort food, pub classics, and California coastal cuisine. We offer local wines, beer, espresso and buy from local distributors such as Roundman meats, Caito fishery, Hopper dairy, and Mendocino produce.
Winter Spring February 14th- May 26th Thursday- Saturday 5-9 pm
Summer: May 27th - September Thursday - Sunday 5-9 pm
Fall: October-December 15th- Thursday - Saturday 5-9 pm
Our Pub is closed December 16th through February 13th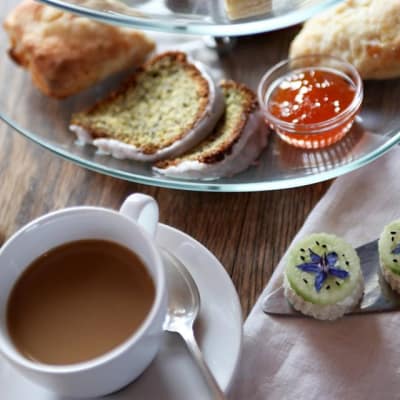 Afternoon Tea
The civilized art form of Afternoon Tea as practiced in the Old Abalone Pub. You and your friends are cordially invited to linger. Saturdays from three to five.
MENU
pot of tea (2-3 cups) $5.00
Tea and scone $10.00
With butter and jam or honey
Complete tea
$25.00 Or 2 for $40.00
Including:
A pot of tea of your choice
Scone, Tea sandwiches, Fruit, Chocolate and Sweet baked item of the day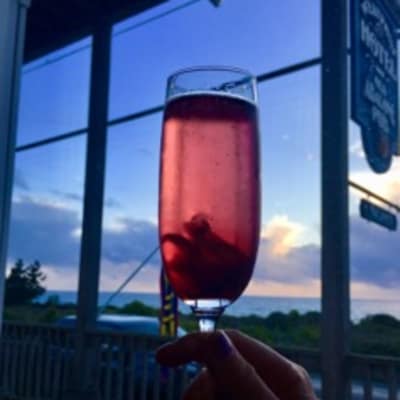 Appetizers
Appetizers
Soup Du Jour served with French roll and butter
Cup$6 Bowl $9
Hot Wings, Celery, Broccoli, Carrots and
Ranch dressing $7
Shrimp Ceviche Tostadas $12
King Trumpet Mushroom Tostadas (Vegan)$10
*
Rosemary Flat Bread
goat cheese, Grilled Chicken, pesto, grilled onions, mushrooms and arugula $12
or
Sundried Tomato and Pesto, grilled onions, mushrooms, and arugula (vegan) $10
*
house cut organic Kennebec French Fries $5/8
Tempura Battered Yam fries and dipping sauce $6/9
*
Salads
Apple & Blue Cheese salad served with organic Nye Ranch Baby greens, arugula, dried cranberries and walnuts with
an apple vinaigrette dressing $8/14
Kale Caesar salad, organic baby kale, shaved Parmigiana cheese, House made croutons & anchovies $8/14
House green, organic Nye Ranch mixed greens with tomatoes and shaved carrots $6/12
Add Chicken $6 fish $7 or prawns $ Market Price